Music lessons in Pakenham
Call 0402475309
Music lessons in Pakenham
Call 0402475309
Shamrock School of Music is open in Pakenham!
We specialise in making learning a musical instrument fun and enjoyable, and are experienced with assisting beginners and intermediate musicians alike.
Music lessons for any age or skill level
At Shamrock School of Music we offer guitar lessons, ukulele lessons, mandolin lessons, bass guitar lessons as well as vocal coaching and group / band mentoring. We are based in Pakenham but we also service surrounding suburbs
We would love to listen and help with any enquiries you might have. Whether it is regarding musical instruments, if you are unsure which you would like to play. Questions about which size instrument is best for you, or how long lessons need to be. No query is too small or irrelevant. Good customer service is very important to us and we strive to ensure all our clients have a pleasant experience. This is shown in our client reviews available on our homepage.
From
Beginners

to

Advanced

– all ages encouraged!
   Guitar
   Bass
   Ukulele
   Mandolin
   Theory
   Piano
   Vocal Coaching
   Band Mentoring
   Guitar
   Bass
   Ukulele
   Mandolin
   Theory
   Piano
   Vocal Coaching
   Band Mentoring
"Definitely recommend Shamrock, for good quality teaching and a friendly and calming environment!!"
"Paul is a great teacher! explains things well and has improved my guitar playing ability tremendously. I struggled for years to play trying to learn off youtube, i finally bit the bullet and sought out a teacher and Paul came well recommended, and I havent looked back, I can now play a great number of songs and find it very easy to pick up new ones as well now, all in 6 months I have gone from being able to play 4 chords, to knowing a vast array of chords and songs and even messing around with writing my own stuff. Thanks to Paul for his great lessons each week!"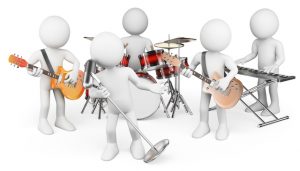 "Paul is a talented, experienced musician and a very qualified music teacher. He has a great reputation as a fine tutor, coach and mentor. I would highly recommended him to anyone wishing to learn the instruments that are his forte."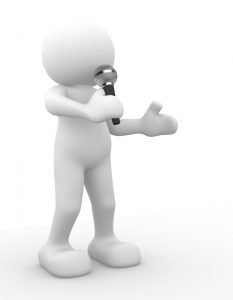 "Paul has a passion for music and takes the time to listen to your needs, sets achievable goals and has a wealth of knowledge across multiple instruments, genres and theory.
I highly recommend Shamrock School of Music for all levels and ages"
"Fantastic Music School. Paul is very knowledgeable in a number of instruments. Its great having the opportunity to learn at home. The lessons have been tailored to suit my child's ability and interest to keep them engaged. Pauls knowledge of instruments is also great to ensure we are getting the best equipment to suit my child's abilities. Highly recommend."
"Paul is a fantastic teacher and very patient when he teaches. If you don't understand something he will teach you until you do at your own pace. He goes the extra mile when teaching and is an all in all great guy. Be sure to check his new music school out it's definitely worth it! :)"
"I have wanted to play the guitar for a very long time and am now amazed at how much I have learned from Paul in a relatively short time.
His knowledge, understanding & appreciation of music is huge and his teaching manner makes learning enjoyable & satisfying.
I could not be happier than I am with Paul & Shamrock Music School.
I give him my highest recommendation.
I just love my lesson."